Scotch Whiskies
Our Group has 2 major sites in Scotland. The LABEL 5 First Blending Company, near Edinburgh, is a fully integrated site, including a grain distillery, warehouses for ageing and a bottling plant with cutting edge technology, capable of producing up to 50 million bottles a year. And it is in the very North of Scotland, in the prestigious Speyside region that the GLEN MORAY distillery produces exceptional Malts, drawing on expertise dating back to 1897.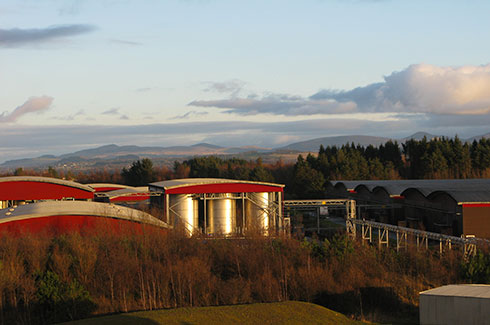 First Blending Company, a unique production site
The LABEL 5 First Blending Company site is located in Bathgate, Scotland. It is the only production site of its kind, spanning 75 hectares, and home to 29 ageing cellars and a cutting edge bottling plant. It has been designed for complete management of the production process, from reception and processing of raw materials, to distillation, maturation and bottling. This fully integrated site enables the group complete control over the production of its Scotch Whiskies.
Key figures
TOP 5
Scotch Whisky Groups
16
LABEL 5 gold medals in 2018-2019
Testimony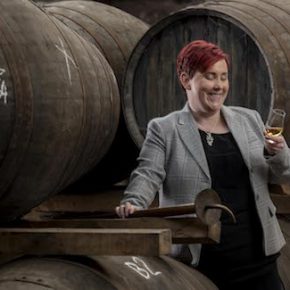 As Guardian of Whisky for the Group, I take great pride in our whiskies. Creating whiskies is my passion and carefully managing each stage of the process is vital. I source the finest raw materials and have access to industry-leading distillation techniques. Finally, the global reach of LA MARTINIQUAISE-BARDINET enables me to source premium quality casks for maturation from all over the world. The result is a range of whiskies of the highest quality.
The international Scotch Whisky brand LABEL 5 launched a worldwide marketing campaign bringing together street art and the number 5, featuring work from five famous artists from five major cities in the world. Five huge murals were painted in London, Beirut, Hong Kong, Mexico and Brussels. The campaign represents Label 5 values of sharing, openness and teamwork. In 2019, LABEL 5 revealed its new Limited Edition using the original mural from Lebanon.
Our brands
Our brands distributed by La Martiniquaise