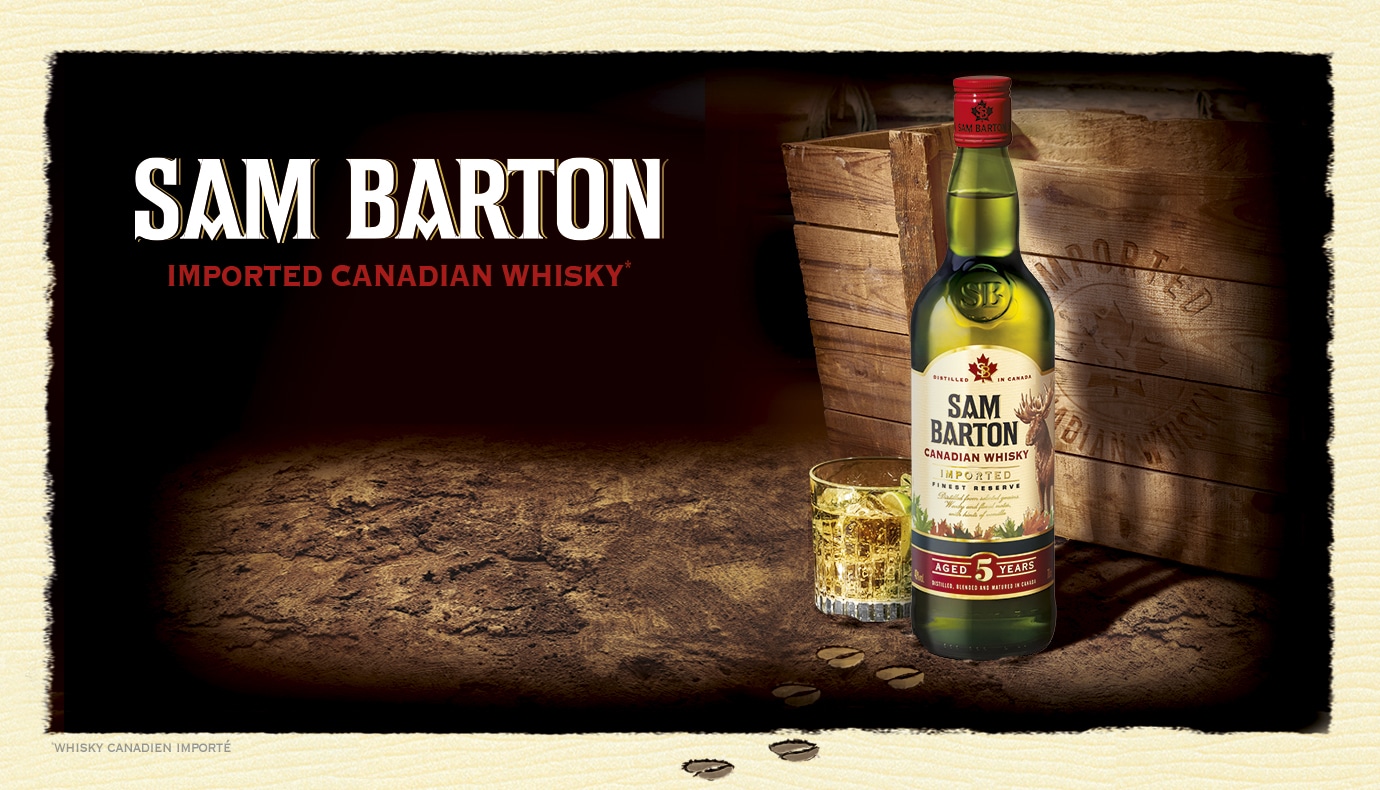 SAM BARTON
Produced and matured in Canada, SAM BARTON is an authentic Canadian Whisky with a remarkable subtle and well-balanced floral bouquet.
Visit the website
Range

SAM BARTON 5 years
Canadian Whisky
40%
70 cl | 100 cl
SAM BARTON Canadian Whisky is best known for the floral aromas resulting from the use of rye and 5 years of maturation.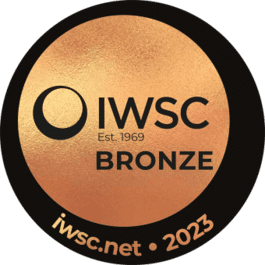 BRONZE, IWSC 2023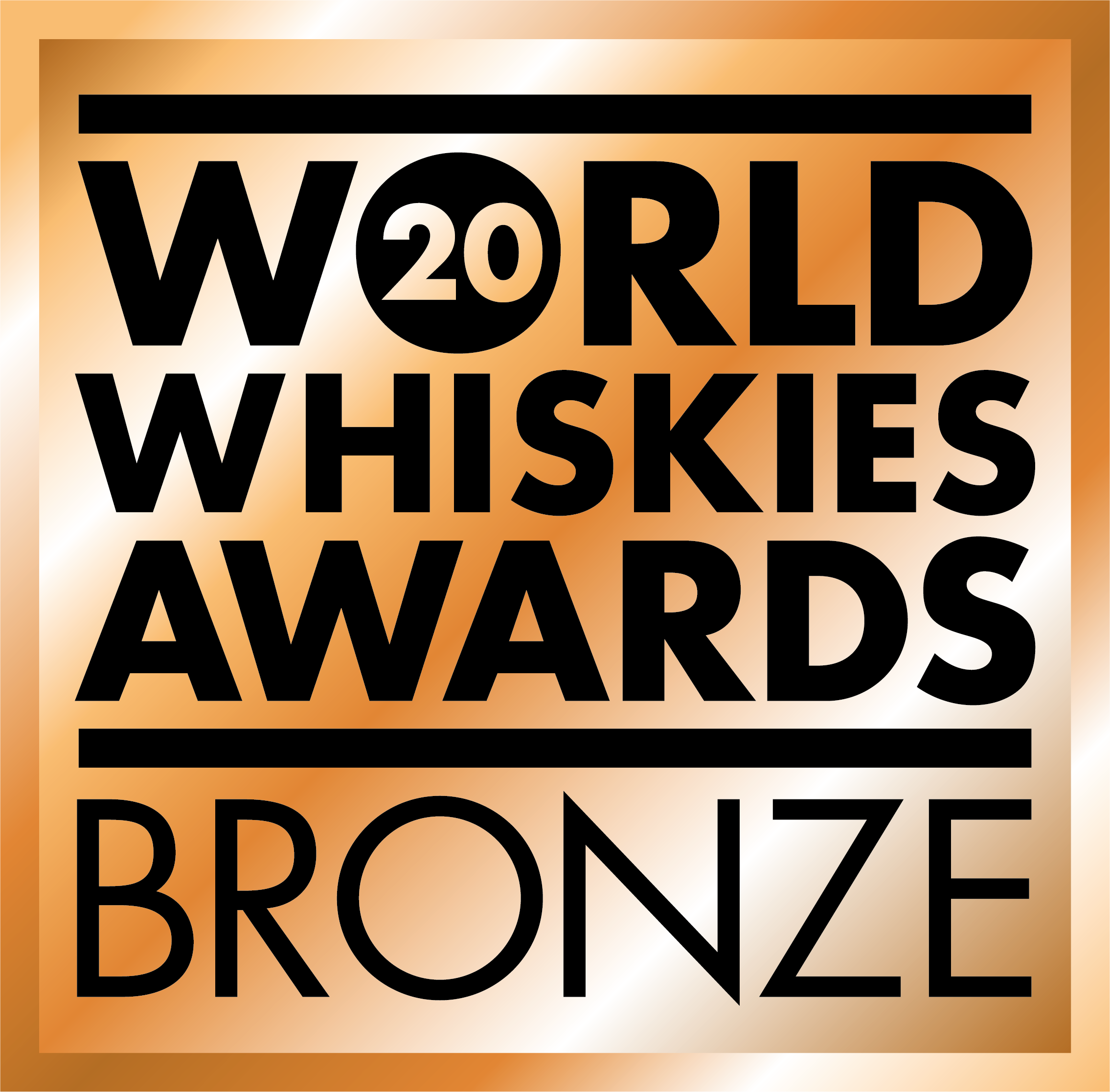 Bronze medal, World Whiskies Awards 2020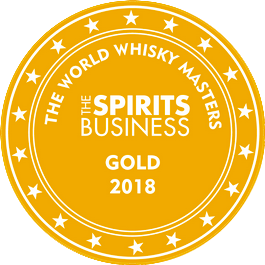 Gold medal, World Whisky Masters 2018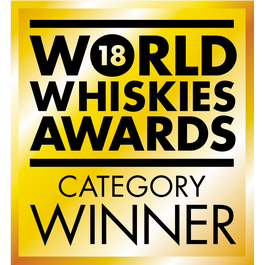 Category winner, World Whiskies Awards 2018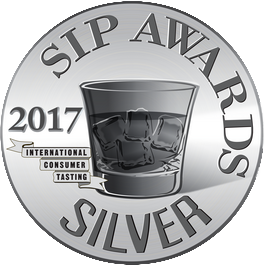 Silver medal, SIP Awards 2017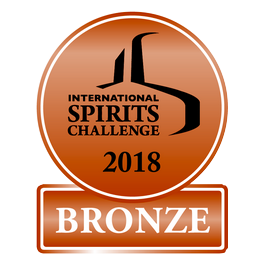 Bronze medal, International Spirits Challenge 2018
SAM BARTON Maple
SAM BARTON Canadian Whisky meets maple syrup
SAM BARTON Maple unites two Canadian icons, Canadian Whisky and maple syrup. With an amber colour and hints of gold, it reveals a remarkable balance between the Whisky's power and the maple syrup's rich sweetness, with subtle notes of wood and caramel, making it ideal for cocktails or served neat on the rocks.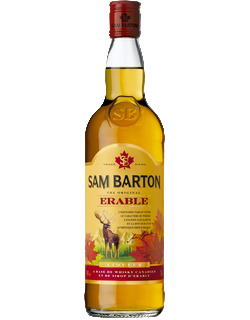 Elaboration
SAM BARTON is a stunning Whisky produced in Canada primarily from rye. The grains are carefully selected to ensure optimum quality, before being crushed and mashed to release sugars that are then fermented through the addition of yeast. The liquid obtained is heated and distilled before being decanted into Canadian oak casks, where SAM BARTON develops its subtle aromas during five years of maturation. The spirit is then reduced to 40% before bottling.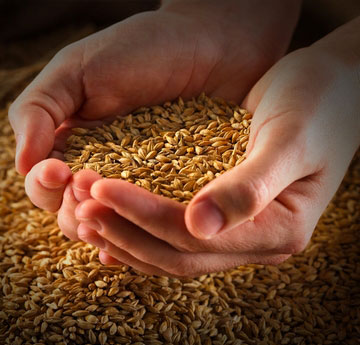 Cocktails
Canadian Apple
Fill your long drink glass with ice cubes. Then pour in the whisky and apple juice. Decorate with a slice of apple, a cinnamon stick and a few mint leaves.
SAM BARTON 5 Years
4 cl
apple juice
10 cl
apple
1 slice
cinnamon
1 stick
mint
leaves
Canadian Old Fashioned
Pour the maple syrup and bitter into your Old Fashioned glass. Add the SAM BARTON Canadian Whisky and ice cubes. Stir with a cocktail spoon. Top up with sparkling water. Finally, add the orange peel.
SAM BARTON 5 Years
5 cl
bitter
2 dashes
maple syrup
1 teaspoon
orange
1 peel
sparkling water

Canadian Mule
Fill your glass with ice cubes, pour in the SAM BARTON Canadian Whisky, then top up with ginger ale and finally add the lime wedge. Stir gently with a cocktail spoon. Keep a few lime wedges for decoration.
SAM BARTON 5 Years
4 cl
ginger ale
10 cl
lime
1 wedge