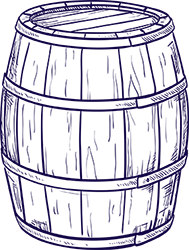 Our Ports, Brandies and wines
LA MARTINIQUAISE has a wide range of wines and Ports with production sites located at the heart of the vineyards in Portugal, Madeira, South West France, Italy and Spain. The development of this sector is driven by our brands of Port Wine (PORTO CRUZ, DALVA and VENTOZELO), fortified wine (ST RAPHAËL Quinquina, DAURE & VALAURIA Rivesaltes Muscat, OLYMPIO Samos Muscat) and Sparkling Italian and Spanish wines (PERLINO Prosecco & Asti, MONT MARCAL Cava).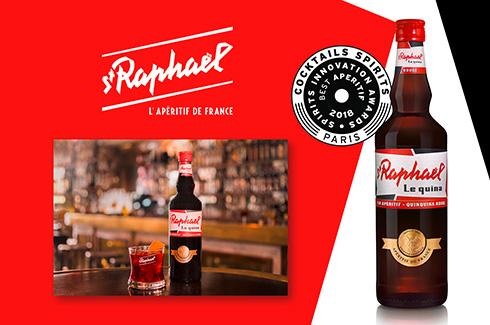 ST RAPHAËL is THE Aperitif of France!
The famous traditional French Aperitif ST RAPHAËL Quinquina – which dates back to 1830 – is back in 2018 with two new products in its new premium range, the Quina.
The Quina pays tribute to the brand's unique graphic heritage and a historic recipe of Wines, spices and Quinquina peel. This iconic bulb-necked bottled has played an important role in French life for almost 190 years. ST RAPHAËL Quinquina boasts an immense and rich heritage, prospering through the ages thanks to its resolutely modern identity. […] FIND OUT MORE
Key figures
No. 1
Madeira in the world
150,000
visitors to Gran Cruz every year
Testimony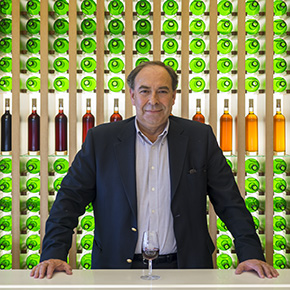 The acquisition of Quinta de Ventozelo, the thousand-year-old vineyard which, alongside the rest of the Douro Valley, has been classed as UNESCO world heritage since 2001, represents a major turning point for Gran Cruz and the LA MARTINIQUAISE Group. The acquisition of these premium vineyards enables us to control the supply of raw materials in order to create superb Portuguese Wines using traditional Portuguese methods. Ventozelo produces not only Wine but also olive oil, and is an important part of the Group's wine-tourism activities.
PORTO CRUZ, the No. 1 Port brand in the world, offers a modern and elegant insight into Portugal's unique cultural heritage and expertise. The brand owns an exceptional stock of old Ports. And, in addition to the historic Gran Cruz site which celebrated its 130th anniversary in 2017, the group opened a brand new winery in Alijo in 2016 and acquired 400 hectares of vine in the heart of the Douro Valley with the Quinta de Ventozelo in 2017. PORTO CRUZ also celebrates art and modernity through the cultural centre Espaço Cruz, which exhibits the work of Portuguese artists.
Our brands
Our brands distributed by La Martiniquaise