OLD VIRGINIA
Bourbon Renaissance with new aesthetic design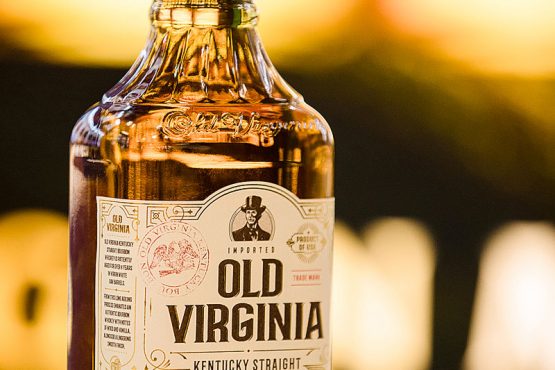 Elaborated in the heart of Kentucky, OLD VIRGINIA is patiently aged for over 6 years in charred virgin white oak casks. From this long maturation process emanates an authentic Bourbon Whiskey with strong notes of wood balanced by mellow vanilla, alongside a lingering smooth caramel finish.
The specific new design gets its inspiration from the aesthetic movement, dating back to the premises of Bourbon Whiskey, associated with the more angular and modern art deco movement, for an absolute speakeasy bar effect. This relift was awarded with the gold medal for its repackaging at the Drinks International Travel Retail Awards.
"Straight Bourbon Whiskey OLD VIRGINIA is set for a full revival, gaining legitimacy with a new authentic and craft packaging which highlights its 6 years ageing and iconic gentleman."
OLD VIRGINIA exceptional organoleptic quality was also rewarded with the 2018 American Whisky Masters gold medal from the Spirits Business, the brand definitely has all the assets to conquer new markets around the world.
OLD VIRGINIA Kentucky Straight Bourbon Whisky 6yo new packaging will be revealed at TFWA World Exhibition in October 2018.
70cl / 40% ABV. Available worldwide. RSP = 16 €
Contact : Nadege PERROT – nadege.perrot@lm.fr – +33143986336
La Martiniquaise – la-martiniquaise.com
Download the PDF version