SAINT JAMES
The International Competition The BARTENDERS SOCIETY 2019!!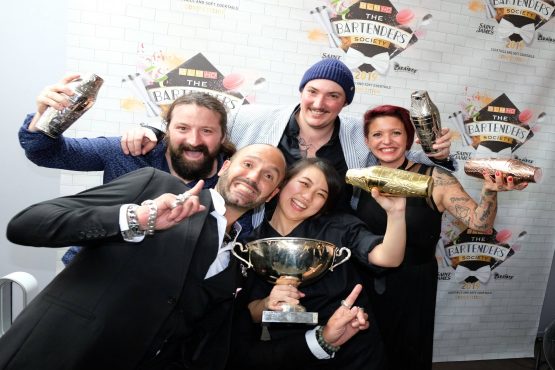 SAINT JAMES Rhum Agricole rewards the winner of the International Competition The BARTENDERS SOCIETY 2019!!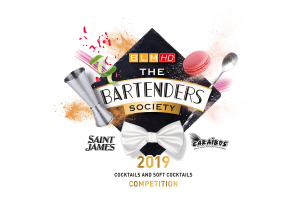 The 2019 THE BARTENDERS SOCIETY professional mixology competition organized by the LA MARTINIQUAISE-BARDINET Group around the Martinique SAINT JAMES Rhum Agricole was held last night in Paris at the Alain Ducasse Institute in Paris for its international final.
27 candidates from 10 countries came to propose their cocktail creations featuring the SAINT JAMES Rhum Agricole and CARAIBOS Fruit Juices brands. This year, the competition proposed to combine the know-how and techniques of mixology and pastry.
We are very proud to announce the victory of Summer CHEN, who came from Singapore to sublimate SAINT JAMES Rhum Agricole from Martinique!
We are also very pleased to announce that the special jury prize has been awarded to André DUCAN for his wonderful work and creative spirit! Thank you all for your magnificent and daring creations! Exchanges, creativity, boldness are the key words of this competition.
Join us in this wonderful human and exciting adventure!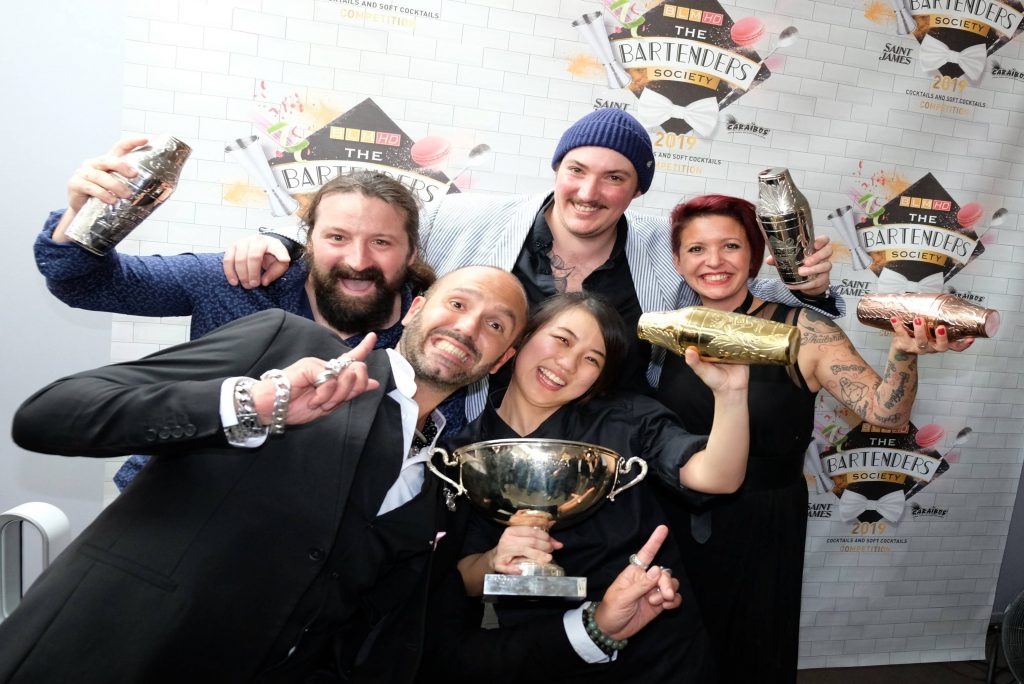 About SAINT JAMES Rhum Agricole
SAINT JAMES Rums are born out of a 250-year-long history of passion and craftsmanship. The highly awarded SAINT JAMES Agricole Rums from Martinique, made from fresh sugar cane juice, are appreciated for their character and uniqueness. Distributed in over 50 countries, the famous square bottle brand is the N°1 worldwide Agricole Caribbean Rum. (Source: THE IWSR 2019)
 About LA MARTINIQUAISE Group
An independent French group founded in 1934 by Jean Cayard, LA MARTINIQUAISE is a leading spirits group in France and features in the world top 10. The group has a turnover of 1 Billion euros and is proud to own four millionaire brands, LABEL 5 & SIR EDWARD'S Scotch Whiskies, POLIAKOV Vodka and NEGRITA Rum.
Contact:                                  
SAINT JAMES DISTILLERY – Le Bourg, 97230 Sainte-Marie, Martinique
LA MARTINIQUAISE – William PLOQUIN-MAURELL – william.ploquin-maurell@la-martiniquaise.fr +33 (0)1 43 53 86 06
Please enjoy SAINT JAMES Rhum Agricole responsibly
Download the PDF version