Another gold medal for our Rhum Agricole from Martinique
SAINT JAMES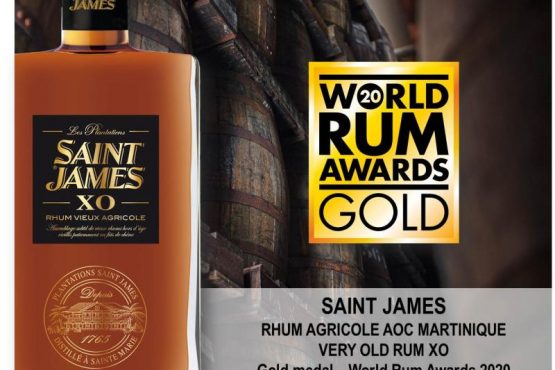 Our Rum Agricole de Martinique SAINT JAMES was again rewarded with a beautiful gold medal for its reference SAINT JAMES XO. The WORLD RUM AWARDS competition is a reference in the spirits world and regularly rewards our beautiful brand.
Come and discover the rich history and wide range of SAINT JAMES by visiting our website: https://rhum-saintjames.com/
SAINT JAMES XO
"Made from a blend of agricultural rums aged between 6 and 10 years in small, rigorously selected oak barrels, this Cuvée XO is to be discovered by lovers of very old agricultural rums. "Marc Sassier, Saint James oenologist
DRESS:
Dark mahogany, witness of a long ageing.
NOSE:
Dominantly roasted with hints of cigar cellar.
PALATE :
Beautiful length supported by roasted (mocha, cocoa), fruity (prune, fig) notes on a finely spicy background.