SAINT JAMES
Lauches its Aromatic Bitters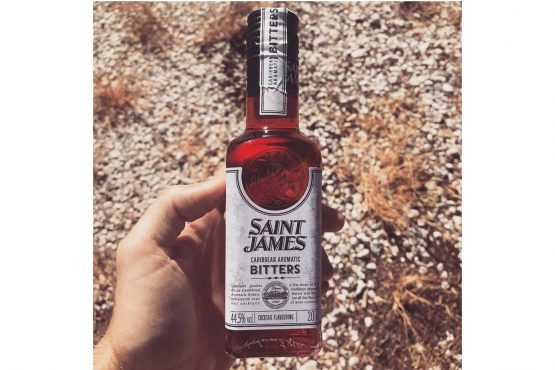 SAINT JAMES lauches its Aromatic Bitters.
Two years of research through ancient pharmacist, distiller and bartender manuals were necessary for SAINT JAMES brand ambassador Stephen Martin to come up with this typical historic French Bitter.
Our SAINT JAMES Bitters is elaborated from sugarcane alcohol and a maceration of specifically chosen plants and spices: Wormwood, Gentian, Quinquina, Angelica flower, Caraway, Coriander, Ginger and other secret ingredients.
Born out of a long history of passion, craftsmanship and expertise dating back to 1765, SAINT JAMES Agricole Rhums from Martinique are recognized worldwide for their outstanding quality. Elaborated from freshly pressed juice from estate-grown sugar cane, SAINT JAMES Agricole Rhums benefit of the A.O.C. Martinique certification, acknowledging their characteristics and the close link between terroir and craftsmanship.
The SAINT JAMES Distillery in Martinique is proud to have integrated sustainable development in its long-term strategy.
Distributed in over 50 countries, the famous square bottle brand is the N°1 worldwide Agricole Rhum.
SAINT JAMES Distillery, Le Bourg, 97230 Sainte-Marie, Martinique
Contact: Nadège PERROT / nadege.perrot@la-martiniquaise.fr
PLEASE DRINK SAINT JAMES RESPONSIBLY.
Download the PDF version