GIBSON'S
GIBSON'S UNVEILS ITS PINK VERSION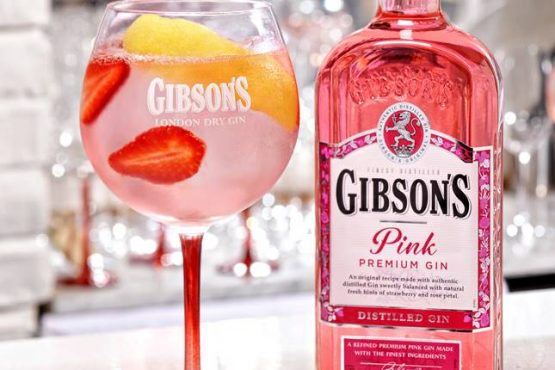 Will you dare to go pink wih GIBSON'S? The worldwide awarded Gin is now available in a refined Pink version. The brand is tapping into the trend for flavoured Gin with the launch of a Strawberry-flavoured expression.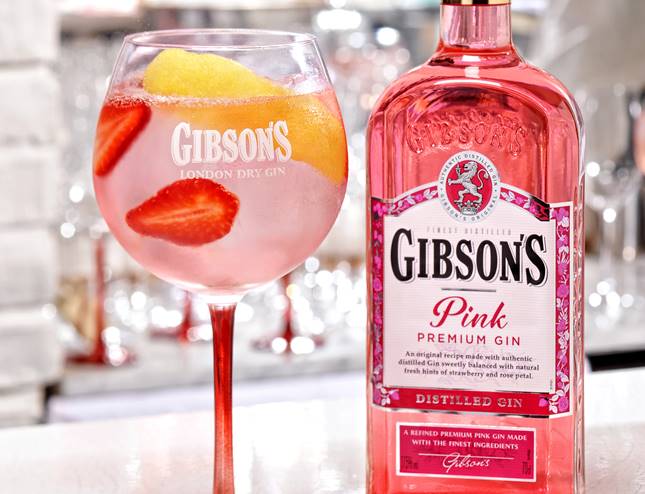 GIBSON'S Gin has expanded its authentic distilled range with the release of a new premium flavoured reference. As the trend for all flavoured drinks becomes increasingly popular, Gibson's has created an original Gin recipe sweetly balancing its classic juniper berries, coriander, angelica finest botanicals with natural notes of strawberry and fresh hints of rose petal. It results in a unique smelling and tasting pink Gin.
"Extending its portfolio with this new Pink variant, GIBSON'S seeks to meet all consumers' needs with a complete and consistent range. GIBSON'S Pink is the perfect balance of strength, smoothness and flavour notes." says Constance Descamps; GIBSON'S International senior brand manager.
GIBSON'S Pink can be enjoyed in long drinks and cocktails, it is ideal for adding a sweater and fruity finish to the famous Gin & Tonic: 4cl GIBSON'S Pink, 12cl tonic water and we recommend fresh strawberries for topping. The must: its very recognizable colour to give an original twist to cocktails.
This refreshing new GIBSON'S Pink will make you see life in pink and this, in a brand new pack : more statutory and modern. Available in 70cl format with 37.5% ABV, GIBSON'S Pink is launched internationally both in on and off trade.
DRINK GIBSON'S GIN RESPONSIBLY
About GIBSON'S:
GIBSON'S Gin quality is recognized and largely awarded at international competitions (Gold medal at the 2017 GIN MASTERS competition). Distributed worldwide in more than 40 countries, GIBSON'S Gin  is the best-selling gin in France.
About LA MARTINIQUAISE:
An independent French group founded in 1934, LA MARTINIQUAISE is the N°1 spirits group in France and features in the world's top 10 leading spirits companies. The group has a turnover of 1 billion euros and is proud to own four millionaire brands, LABEL 5 & SIR EDWARD'S Scotch Whiskies, POLIAKOV Vodka and NEGRITA Rum.
Contact LA MARTINIQUAISE Group, Manon BROCHET – manon.brochet@la-martiniquaise.fr
Download the PDF version