GIBSON'S launched a new gin zesty and tastier than ever: GIBSON'S Blood Orange!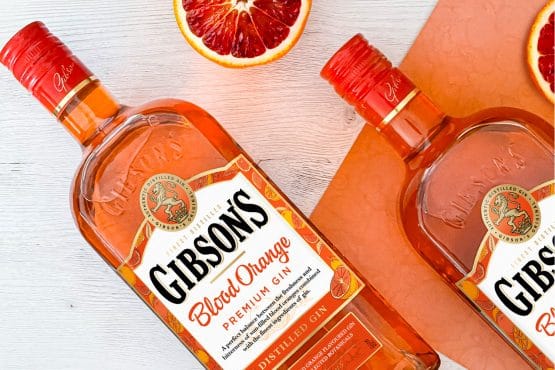 GIBSON'S is expanding its range with a new gin with natural notes of blood orange. Continuing the trend increasingly popular of flavoured gins, GIBSON'S has created an original recipe that rightly balances the freshness and bitterness of sun-filled blood oranges combined with the finest ingredients in gin.
« After the success of GIBSON'S Pink, we are delighted to enrich our range of flavoured gin with a delicious and vibrant innovation. Featured in our iconic GIBSON'S bottle, reminder of its authentic premium quality, GIBSON'S Blood Orange will help to consolidate our position in Europe and continue our conquest of the international market » expressed the International Brand Manager of GIBSON'S.
GIBSON'S Blood Orange brings an original touch to your cocktails by offering a gourmet taste and a warm colour. It will be ideal to accompany you this summer by adding a zesty and fresh touch to the famous Gin & Tonic: 4 cl of GIBSON'S Blood Orange, 12 cl of tonic, a zest and a thin slice of blood orange, topped with a fresh basil leaf.
Available in 70 cl format with 37,5 % ABV, GIBSON'S Blood Orange is launched all around the world.