Enjoy your cocktail CRUZ Fresco!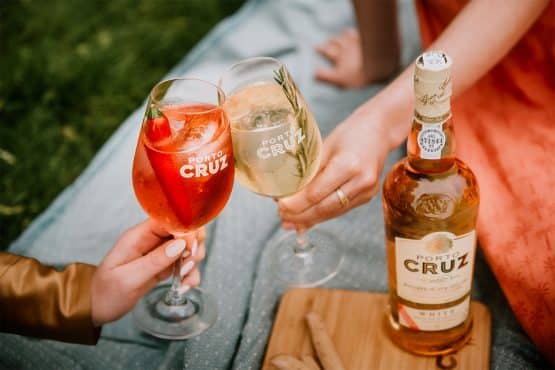 Rediscover Port with ice, tonic, and a tasty topping for the summer season.

Supreme versatility is one of the most exceptional qualities of Port. It can be enjoyed on many occasions, and this summer is another perfect one. What better way to enjoy this sunny season with a trendy and refreshing cocktail CRUZ Fresco?
Port Drinkers, aperitive enthusiasts or consumers willing to rediscover Port will be seduced by this tasty cocktail. Colourful, easy to make, fresh and gourmet, it makes the consumption of Port more accessible and reveal the fruity aromas of Port.
CRUZ Fresco cocktails muddles either Porto Cruz White, Tawny, or Pink, depending on consumer preference. Three cocktails with one unique recipe: ice, 1/3 of Porto CRUZ, 2/3 of tonic and a tasty topping! For example, you can use a lemon slice for your CRUZ White Fresco, an orange slice for your CRUZ Tawny Fresco and a sweet chilli for the CRUZ Pink Fresco.
Porto Cruz combines the best of tradition and innovation to offer high quality Port wines. With its pioneering Fresco cocktails, the brand is leading the way in making the category attractive.
Enjoy your cocktail CRUZ Fresco!
Join us on our Instagram @portocruz to share your best CRUZ Fresco moments.